MZF4 is a result-oriented, dynamic, agile company with customized solutions. It seeks specialties with high added value, with the potential to enter global chains.
Since the foundation of Mazzaferro in 1953, we have been a B2B MTO ("made to order") company. In other words: we generate results through knowledge and proximity to our customers. We promote innovation and creativity in all our processes, seeking economically viable solutions for our customers through pragmatism and simplicity.
This is MZF4, a company that is approaching its first 40 years of life! Exceeding the mark of 100 million sales per year, according to the strategy you read at the beginning of this text.
Do you know why we changed our name from Mazzaferro Monofilamentos to MZF4 Technical and Utilities Threads? "MZF4" is short for "Mazzaferro 4", which represents a tribute to the founder, Nello Mazzaferro. He informally called the division located at Rua Edmundo Carvalho 819 Mazzaferro 4 and founded this unit dreaming of turning it into a global specialty company.
"Work" and "Entrepreneurship" were the two most important values ​​of Mr. Nello… And these are the values ​​that the 2nd generation of this family business insists on maintaining as pillars for its perpetuation.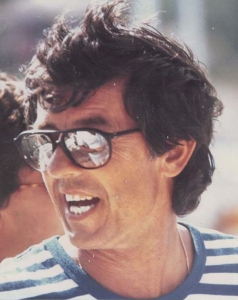 Nello Mazzaferro
founder
https://mzf4.com/wp-content/uploads/2022/10/news-mzf4-nello-2.jpg
300
384
Junior Parollo
https://mzf4.com.br/wp-content/uploads/2019/03/logo-MZF4.png
Junior Parollo
2022-10-19 17:00:31
2022-10-20 09:53:15
The Founder's Legacy