Mazzaferro Medical on Bonezone
Mazzaferro Medical aims to secure FDA 510(k) clearance for its sports medicine products in 3Q21. The portfolio includes fixed loop endobuttons, adjustable endobuttons, all suture anchors and needled/not needled round and tape sutures.
Ultra High Molecular Weight Polyethylene (UHMWPE) braided suture that is 15 times stronger than stainless steel on a weighted basis, and at least three times above USP specifications. The suture, available in three different tracer colors, is more resistant than polyester in mechanical strength and abrasion, yields minimal inflammatory reaction and is offered in metered spools or pre-cut pieces. ETO sterilization is recommended; gamma ray may decrease material strength.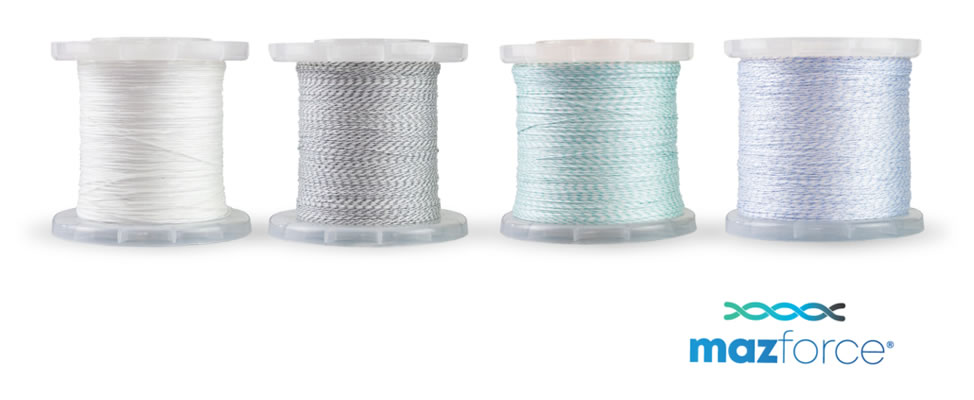 Mazzaferro Medical produces 150 million meters of non-absorbable surgical sutures a year, in Polyamide, Polypropylene, Polyester and UHMWPE.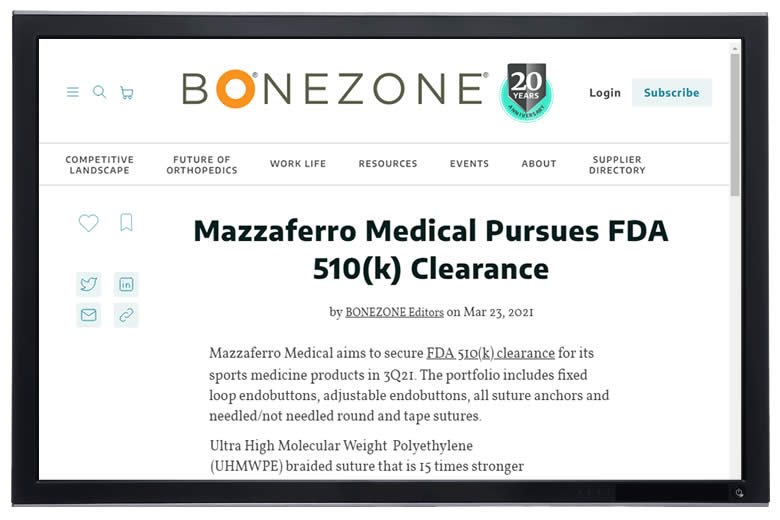 Published by BONEZONE Editors on March 23rd, 2021:
bonezonepub.com/2021/03/23/mazzaferro-medical-pursues-fda-510-k-clearance
https://mzf4.com/wp-content/uploads/2023/05/news-medical-bonezone1.jpg
300
384
Junior Parollo
https://mzf4.com.br/wp-content/uploads/2019/03/logo-MZF4.png
Junior Parollo
2021-04-05 14:00:57
2023-07-25 14:27:52
Mazzaferro Medical on Bonezone